A Minimalist, All-White House Overlooking the Black Sea in Sozopol
2 min read
Located by the Black Sea in Bulgaria, the House in Sozopol looks out to panoramic sea views. The project scope included partly reconstructing a 15-year-old house while designing a completely new aesthetic overall. While a white on white design isn't for everyone, Simple Architecture incorporated a variety of textures and materials to create an elegant and dreamy atmosphere.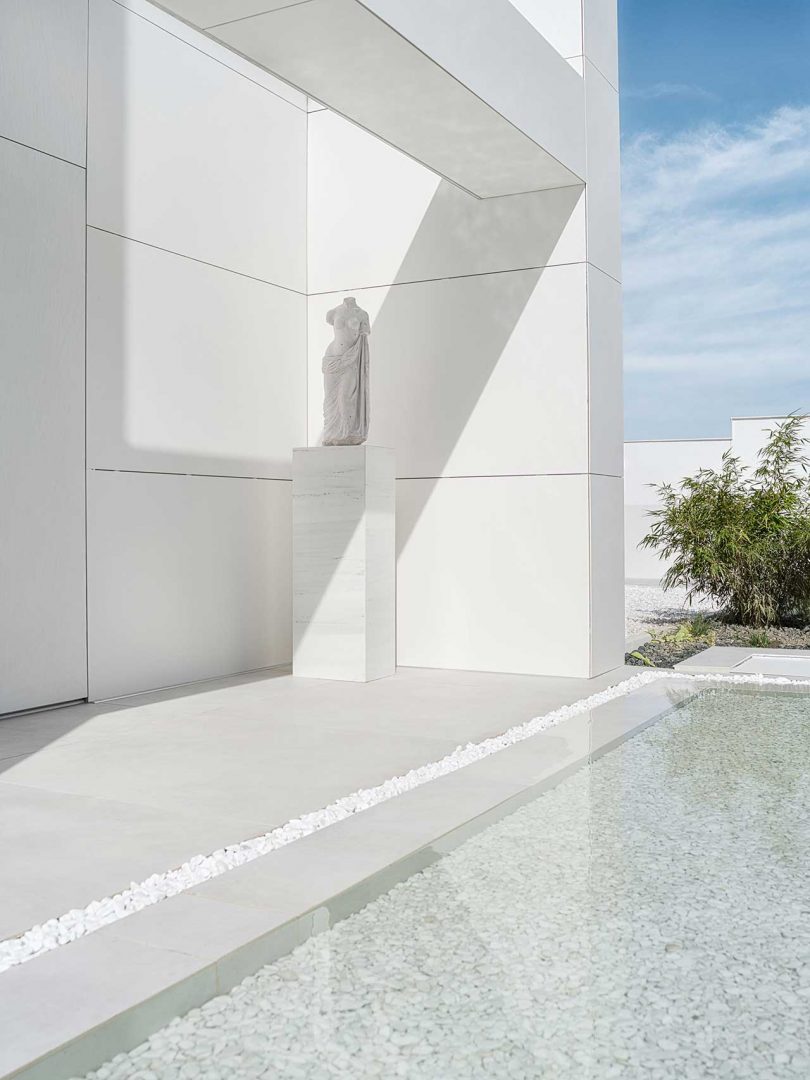 In lieu of the traditional architectural elements Sozopol is known for, like multiple inclined roofs covered in tile, bay windows, and arches, Simple Architecture flipped the script by way of minimalism and contemporary design. The three-story home has a monolithic appearance, almost like white blocks stacked to create the outside form.
The only color around can be found in the curated selection of green plants and further off, the blues of the sea and sky.
The courtyard offers various places to relax and take in the serene surroundings.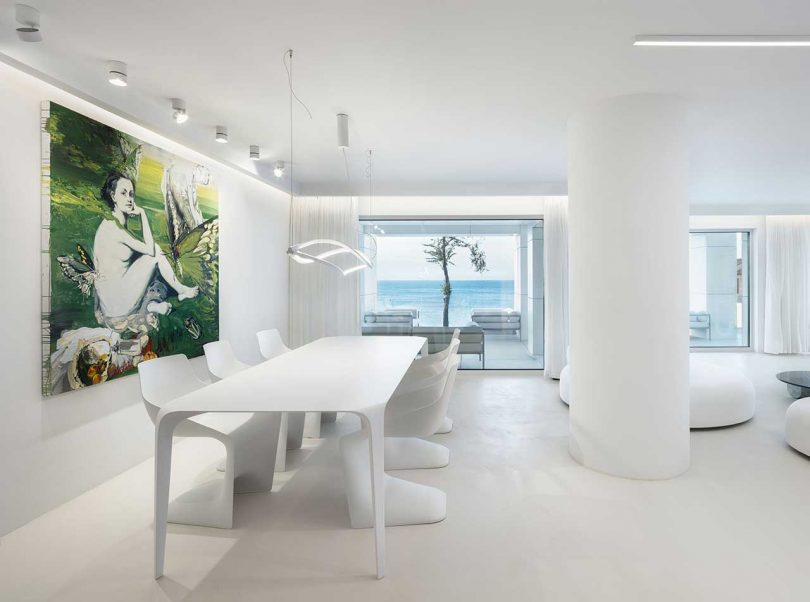 The all-white palette continues indoors with the exception of artwork that hangs throughout.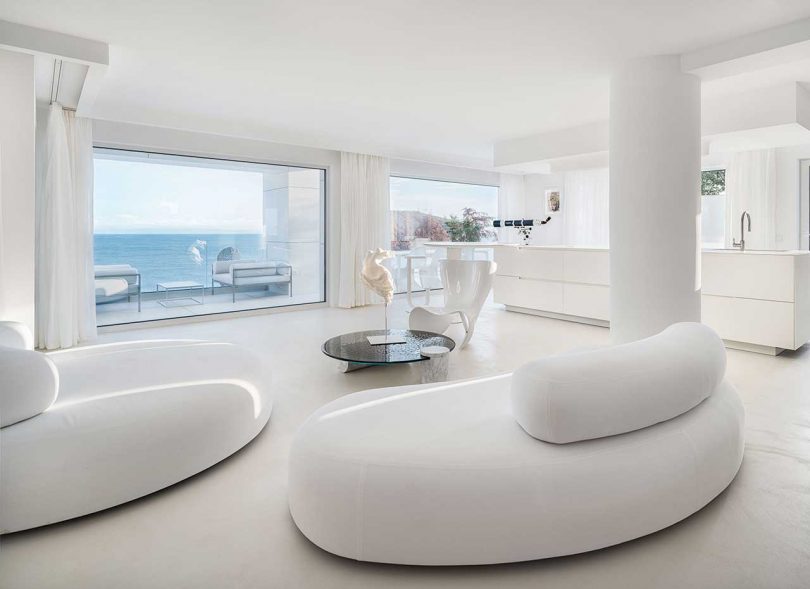 Textured materials and dimensional surfaces keep the white interior from being too sterile or cold.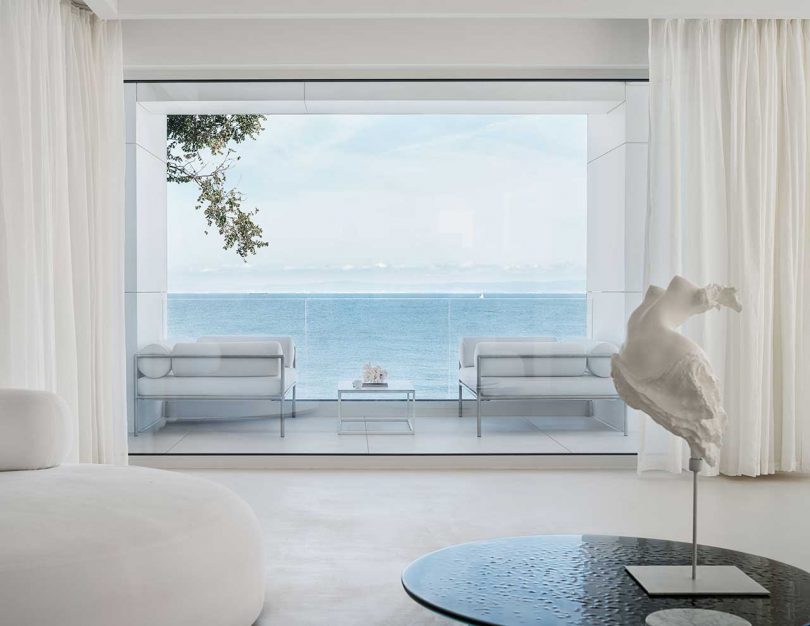 Massive windows on the ocean side frame ever-changing views of the water as time moves on throughout the day.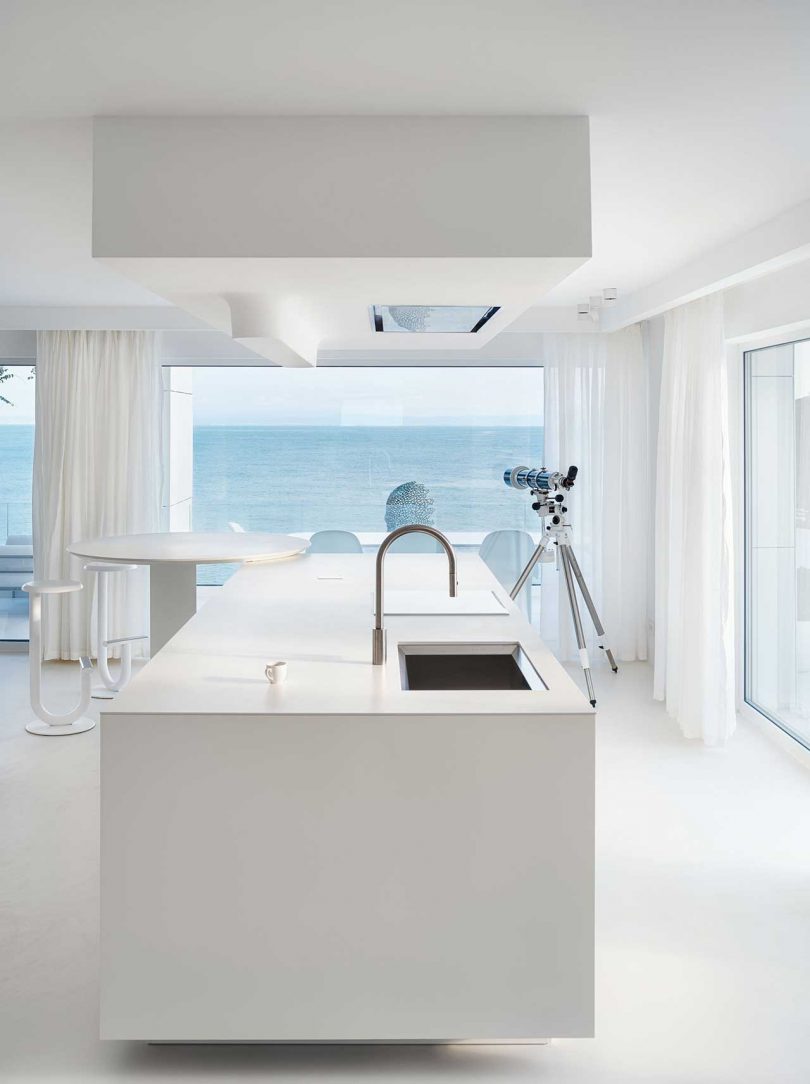 A large bathtub resides in one of the bedrooms allowing those that are bathing, perfect water views.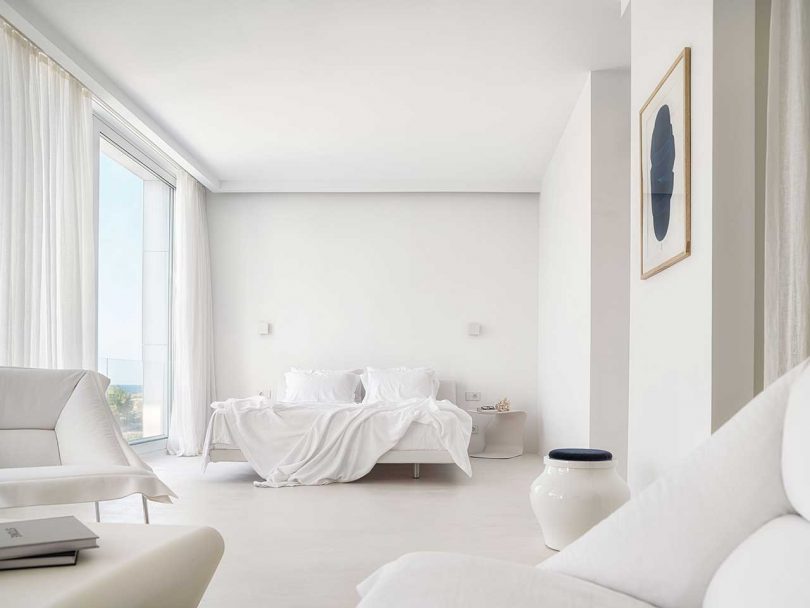 Photos by Assen Emilov.