Mesh Cabinetry Is The New Kitchen Trend And We Are Here For It
3 min read
Mesh cabinetry is becoming increasingly popular in the kitchen, and we just can't get enough of it — and no, we are not talking about running down to the home improvement store and grabbing cheap chicken wire and stapling it onto your cupboard doors. This style of mesh cabinetry has elevated the kitchen design game. It's sleek, classy, and refined.
Expose the silhouettes of your favorite dish ware, linens, and decor with mesh cabinetry. It combines the fun of open shelving while making things less exposed and cluttered. Here are 15 kitchens with mesh cabinetry to show you exactly what we mean.
Traditionally, the style looks slightly more rustic, but lately, we've seen it in various styles. From contemporary to industrial, the style performs in an assortment of designs.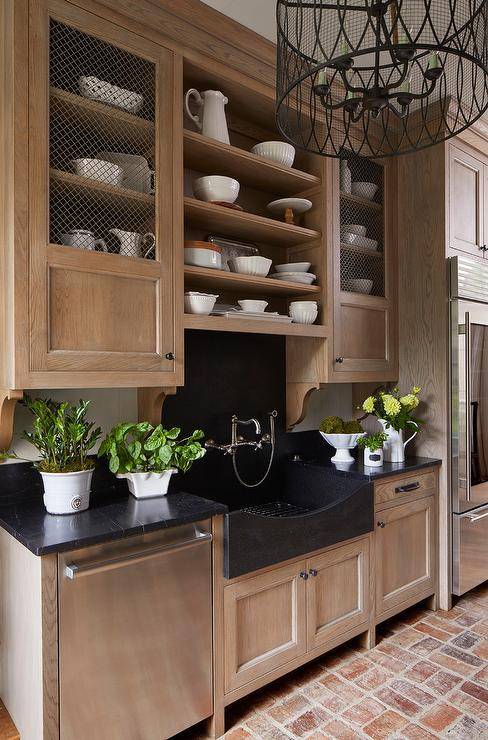 An alternative to glass or open shelving, wire mesh cabinets open up your kitchen and break up the bland look of floor-to-ceiling cabinets. Wire mesh has been a staple and a go-to material for construction and manufacturing for decades, but it has now found its way into the kitchen, and we are totally digging it!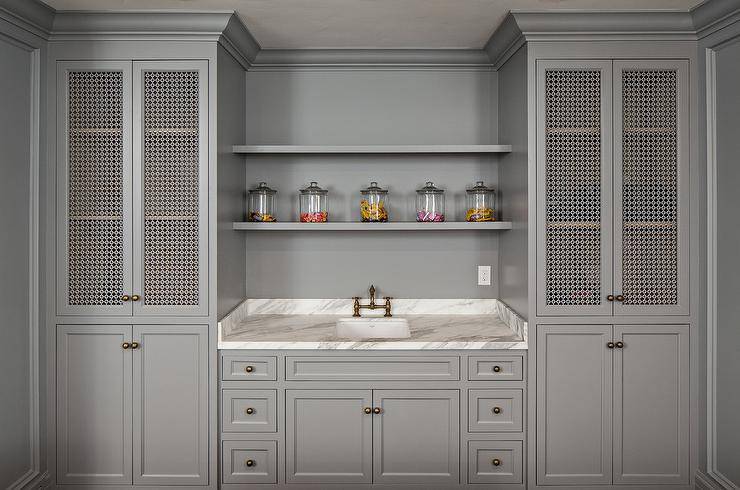 Regarding visibility, decorative mesh in cabinetry falls someplace between open shelving and solid cabinet doors. That said, the overall look depends on the material and weave. Antique bronze, antique brass, stainless steel, and nickel-plated metal meshes are the most suitable choices for cabinetry.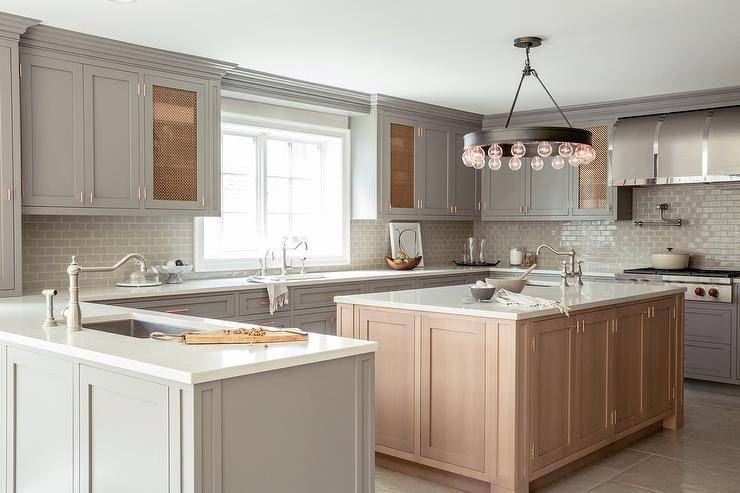 You can DIY your own mesh cabinetry if you can cleanly remove the middle of your cabinet doors, but you can also buy replacement doors with the mesh already installed.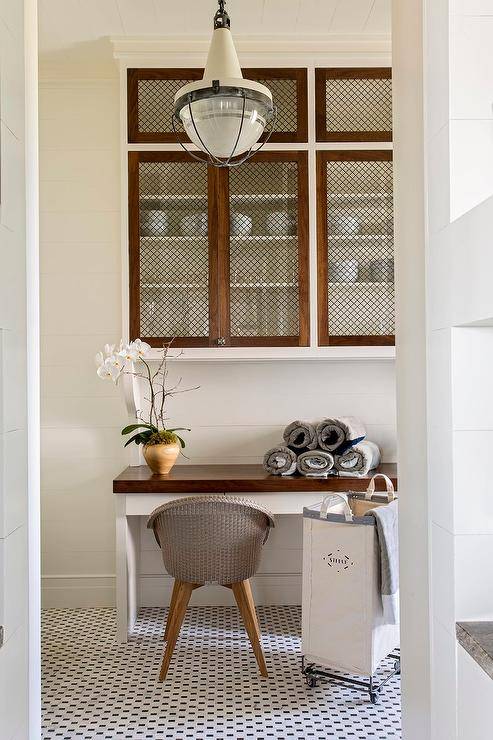 The wood framing around these white cabinets paired with the mesh wire lends a modern farmhouse feel an really livens up this kitchen space.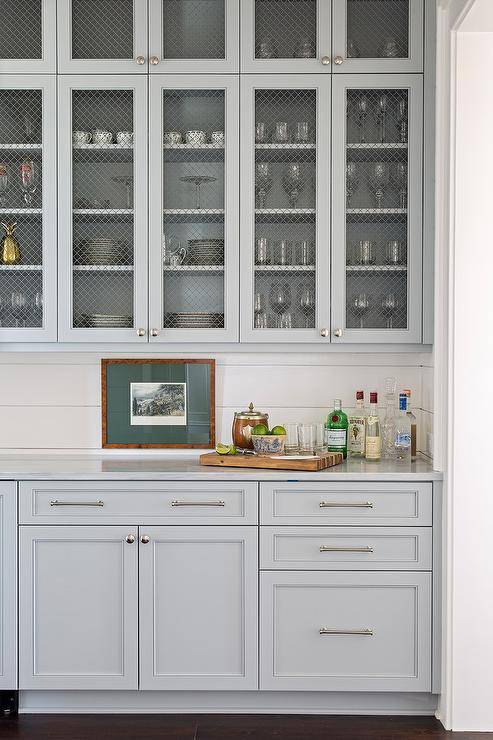 Take your design up a notch by adding in wire mesh and then finishing off with a metal trellis design. This elevates these cupboards in style and adds a sleek industrial feel.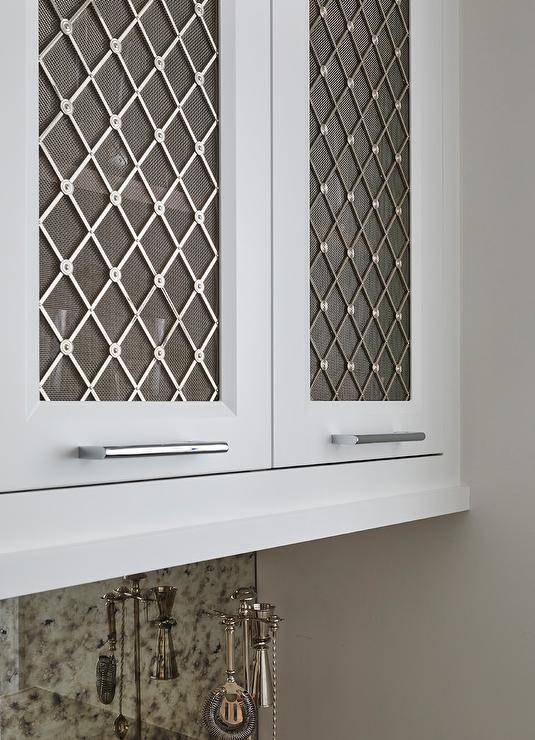 Wire mesh is a visually pleasing accent to many furniture and cabinetry designs and offers an additional functional purpose by allowing airflow to and from the mesh area where there may be a need for breathability.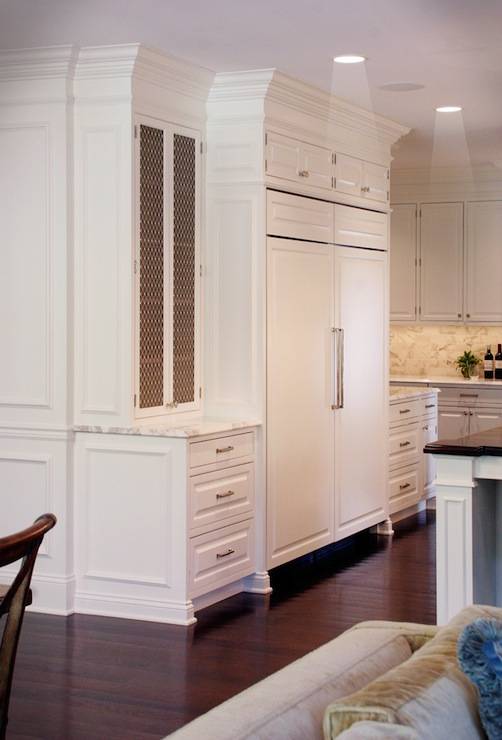 Wire Mesh comes in many designer patterns that can give your kitchen a look as unique as you can imagine. Depending on your design inspiration, there is sure to be a weave and material type combination that will fulfill your needs. Utilizing Wire Mesh for cabinet doors creates aesthetically attractive designs that will certainly be a conversation piece the next time you have company over.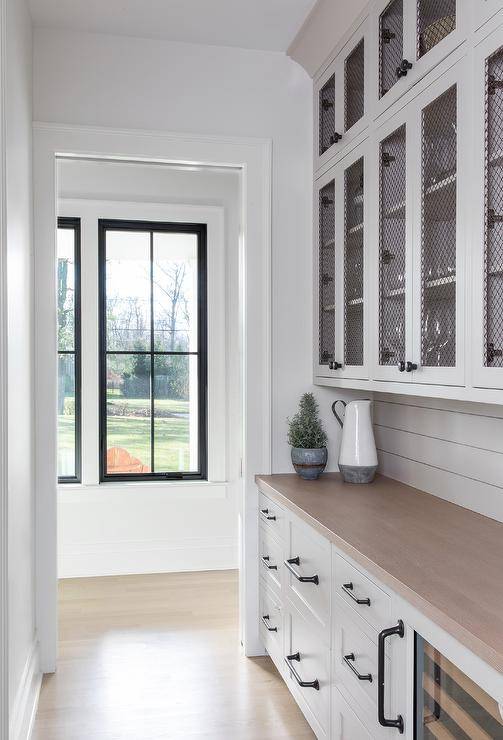 How great does Wire Mesh look in arch door cabinetry? By using wire mesh here, the arch shape of this cabinet door gets to be the focal point.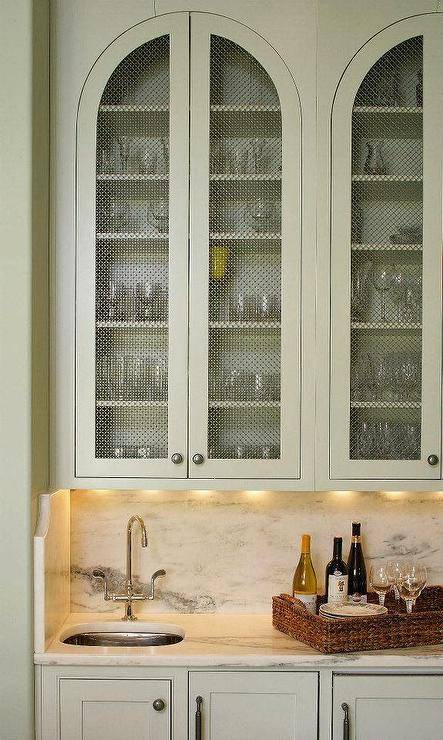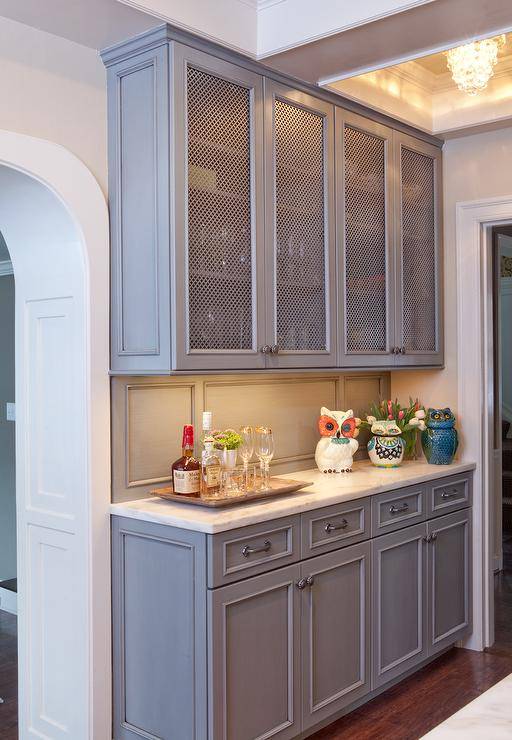 Wire Mesh is a great look for wet bar areas as well. It gives you a chance to show off just a glimpse of decorative glassware without the look being overwhelming.
The light shining through the back of this cabinet and through the Wire Mesh keeps this kitchen bright and airy.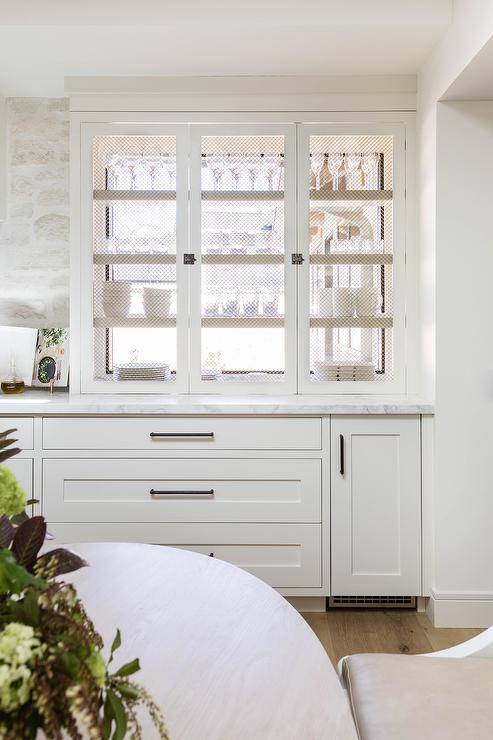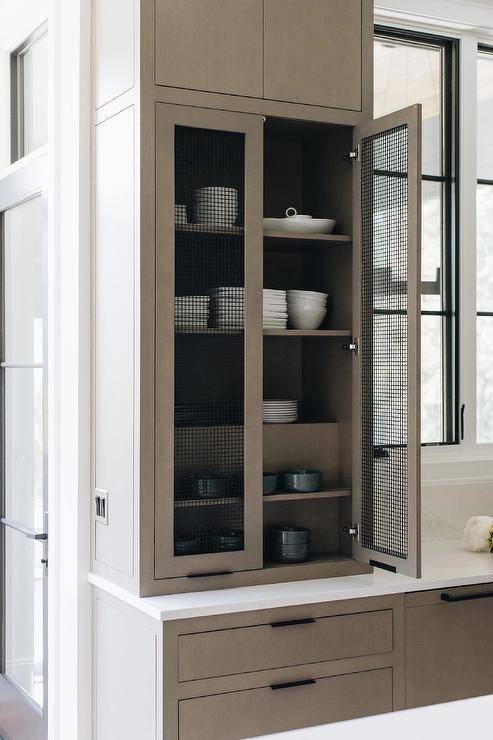 Wire Mesh is a great solution for tall skinny cabinetry that is otherwise awkward.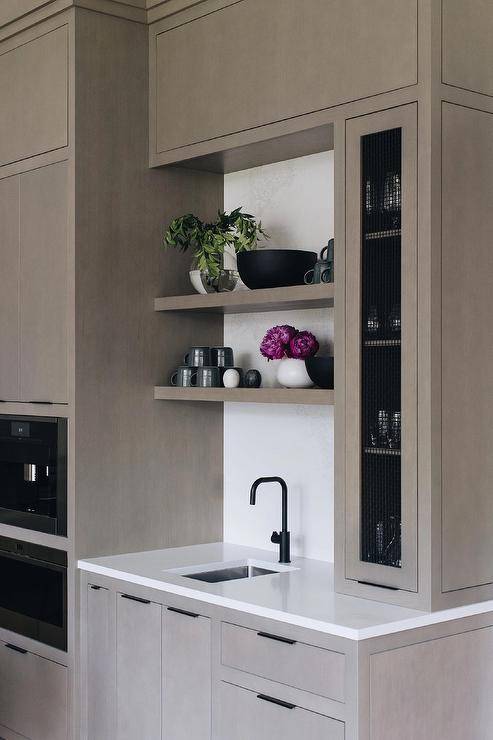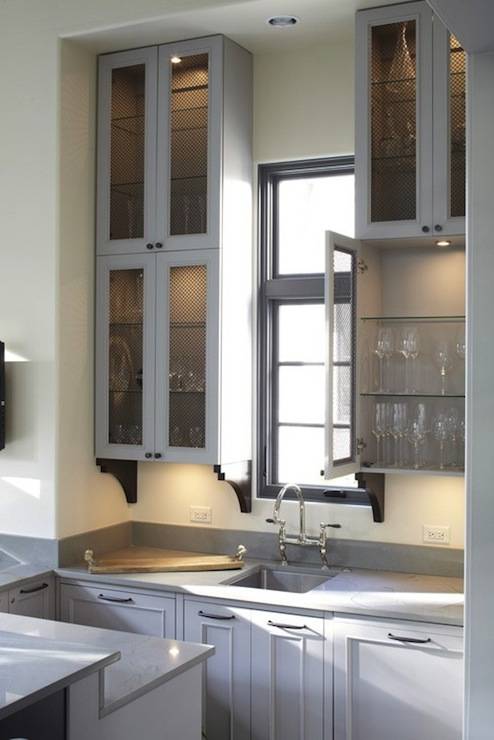 Although this example here is more chicken wire, we couldn't help but include it because it really looks marvelous. The chicken wire placement is perfect in this antique cupboard and this is one piece we wish we had in our homes!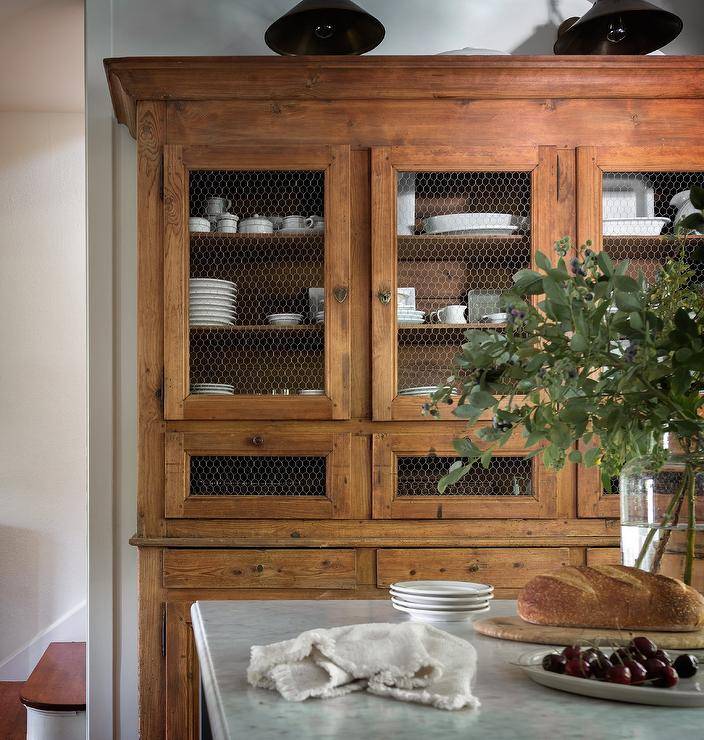 If you're up for DIYn' your own wire mesh cabinets, Addicted to Decorating has a great tutorial, and we think hers are stunning! We love the touch of the wall scones, too.