Suspension House Bridges a Creek Between California Hills
2 min read
The Suspension House is one of those projects you don't see often – it's like a perfectly executed sculpture suspended in nature that someone gets to live in. The site-specific house is a remodel designed by San Francisco-based Fougeron Architecture that hovers above a creek between two California hills. There's even a waterfall in the backyard. The goal was to strengthen the home's connection to the surrounding environment of rocky hillsides and the water that runs underneath it.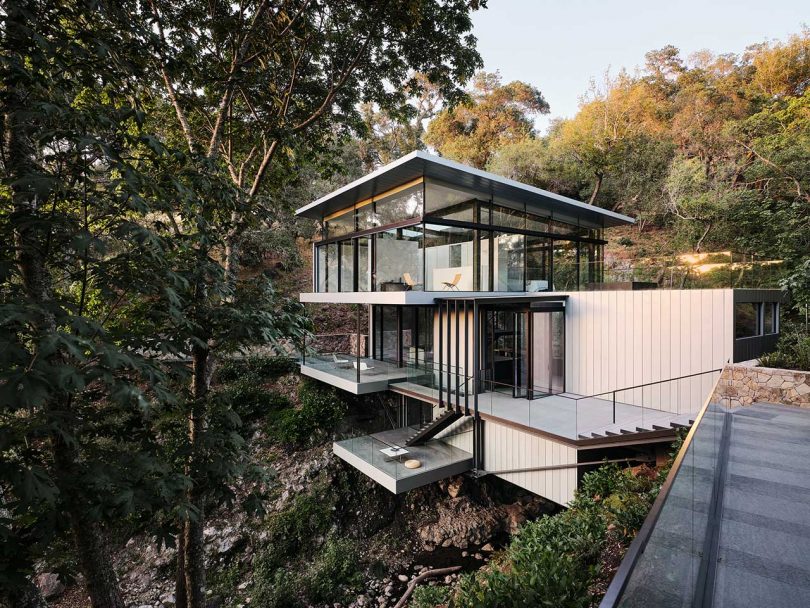 Due to it no longer being legal to build homes over creeks in this part of California, there were strict guidelines in place for how to build off of the existing structure. The new laws required that the new structure had to follow the exact outline of the original house and decks.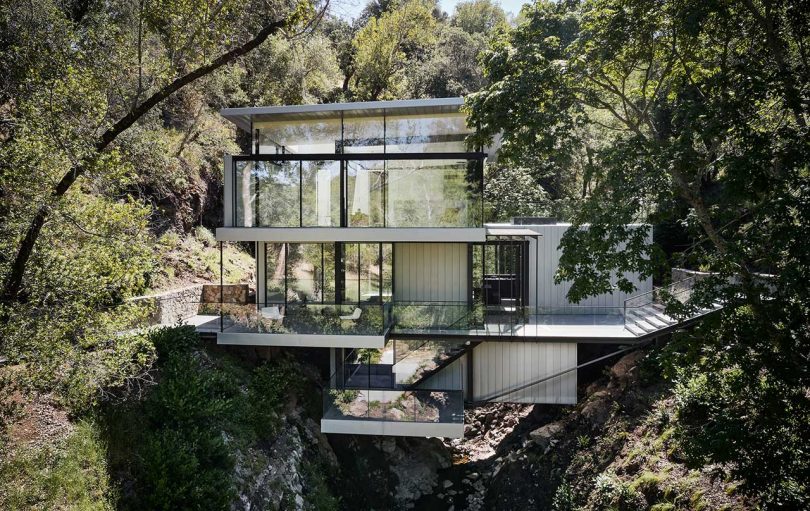 In lieu of disturbing the creek below, they built a new structural system into the bedrock of the hills, which allowed the house to be completely suspended over the water.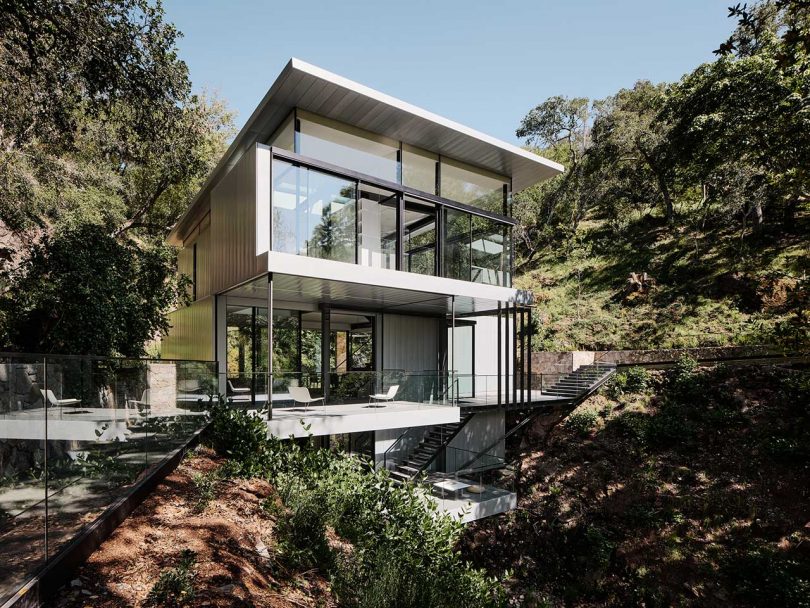 The new design now features floor-to-ceiling windows, floating staircases, see-through flooring, and open outdoor spaces, allowing views of the water from both sides of the house. Fougeron's remodel keeps 50% of the original wood structure by utilizing a steel frame beneath the original floors and then anchoring the structure to the hillsides. That allowed them to remove the supporting columns from the creek bed.
The first two floors are kept like the original house in structure and orientation, while the top floor is rotated 90 degrees to better work with the site and views. The angled steel roof looks as if it's hovering above the home thanks to the all of the glass and the minimal black steel frame.
The interior is kept simple, with a monochromatic color scheme that doesn't take away from the surrounding views. Natural light penetrates the house from all sides keeping it open and bright.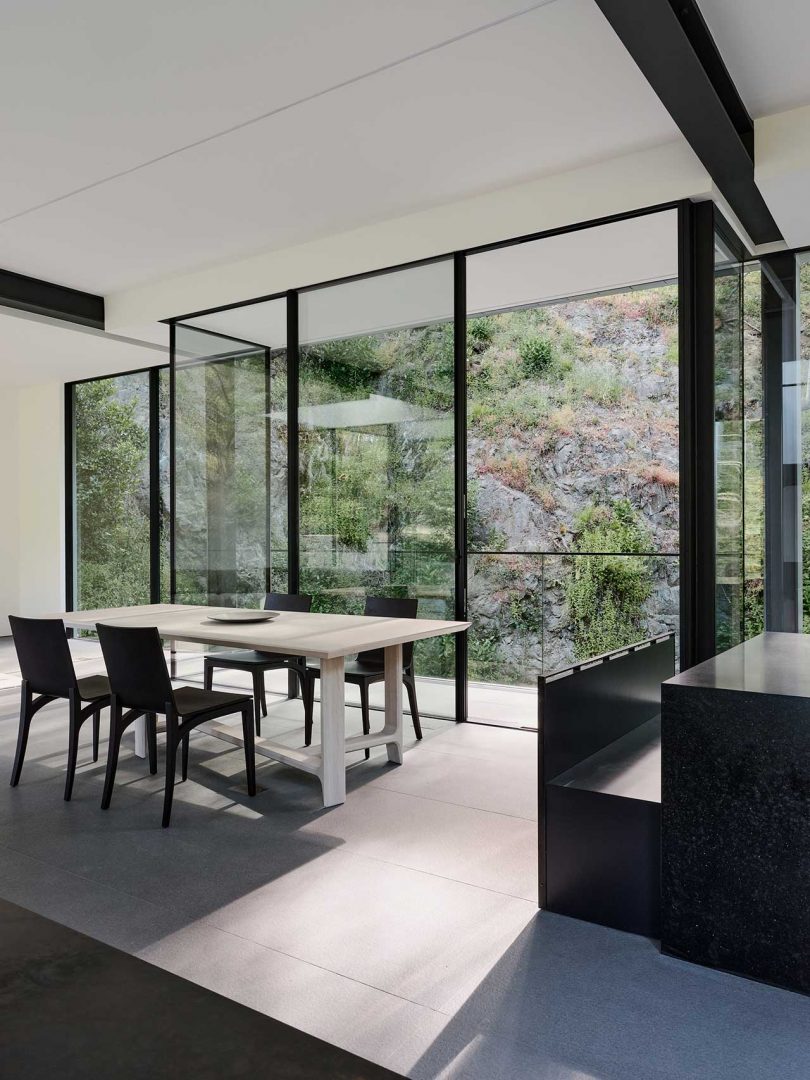 There's even a separate guest house that complements the main home's design with its hovering roof resting on windows.
Photos by Joe Fletcher.