Why Mud Jacking doesn't work. What is Mud Jacking?
3 min read
We don't have anything against mud jacking companies. We are a small business just like they are and we think there is enough business to go around for everyone. If you've had your driveway, sidewalk, steps, or patio mud jacked and were happy with the results long-term, we're happy for you. Our intention is not to disparage anyone or the mud-jacking process. Our intention is to inform and educate those people who:
May have had concrete mud jacked, and the concrete has sunken again.
Had concrete mud jacked and they are not aware of the alternatives.
What is Mud Jacking?
Mud jacking is different in many ways from the concrete lifting and repair we do. It uses heavy equipment, our equipment is lighter and we can get our equipment in a smaller space. Mud jacking uses a mixture of water, cement, and fill dirt, which is very heavy.  Our process uses a 2 part polyurethane system that is lighter and expands in all directions. Mud jacking may fail as the water in the ground evaporates causing the heavy concrete slabs to sink as a result. Foam jacking materials are impervious to the weather and they won't shrink.
There are 'concrete' reasons why Mud jacking didn't work
The mud jacking holes were not in the right place
Typical mud jacking compound weighs one hundred pounds per foot in comparison to foam jacking that weighs 2-4 pounds per foot. The weight of the mud jacking mixture impedes it from spreading into voids that need to be filled. If the mud jacking holes are not placed directly above the voids the mixture cannot fill the empty spaces and, therefore, the void will still exist. Polyurethane foam can spread up to 7 feet in all directions filling voids and holes along the way, lifting concrete as it does.
Drainage problems are not fixed
Before Jason and Ken were Polyurethane foam lifting business owners, they built homes for a living. Their experience with building homes makes them experts of systems in and around your house. These systems work together to ensure strength and stability. When building a home, the foundation needs to be level before the framing can be done. If the foundation isn't level, the framing can help correct the imperfections.
The roof needs to be vented properly. If the roof isn't vented, the house can't breathe, and you have mold and higher electric bills. You get the picture. If your home has drainage issues that are not corrected before the sinking concrete is fixed, the concrete is going to sink again due to water runoff that exasperates the problem.
Low estimate and a high invoice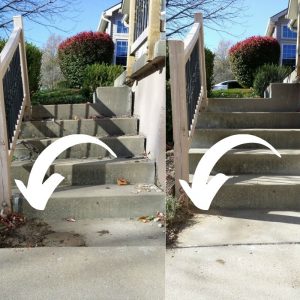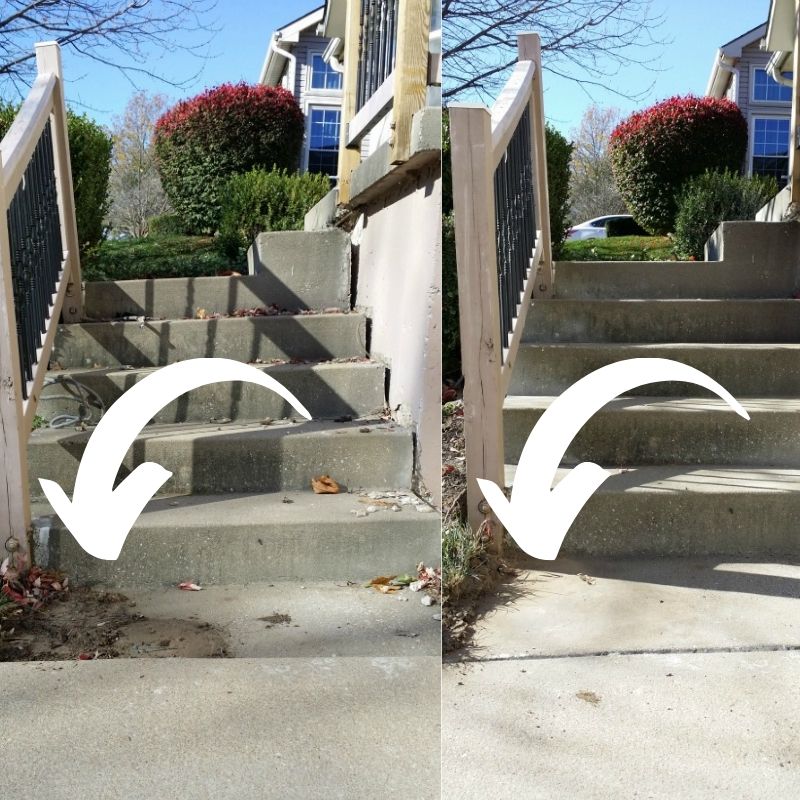 Now, this is not why mud jacking fails, but it doesn't help the homeowner who is looking to trust a small business to get a job done. If a company doesn't have enough experience, is in a rush,  didn't evaluate all the aspects of the job or didn't know enough to give a quote that is going to come pretty close to what the customer expects to pay, everybody loses. Since all we do, is foam lifting jobs, we accurately estimate the job and the invoice will match.
There is no high-pressure sales job with an estimate from Concrete Raising Systems. They give you the facts, inform you about your situation, give you an estimate and let you decide.
When you get an estimate, you are getting an estimate from an owner of CRS. When CRS is at your home or office doing the work, there is an owner doing the work. Our customers tell us they think that makes a difference.
40% of the jobs we do are mud jacking do-overs
If the process of repairing your concrete had a 40% chance of failing, would you choose another method? We're not saying that the people who own these companies or the people who perform the work using traditional mud jacking are bad. And we're not saying that it happens all the time. We're saying we have to come in behind a lot of the mud jacking jobs to have to fix the concrete again. There is a better, more reliable, less invasive, more eco-friendly and less messy way of raising/ lifting your concrete and it's with Polyurethane Foam and Concrete Raising Systems of Kansas City!
This article was published in July 2015 and has been updated.